Description
PLATFORM TENNIS MITT. THIS IS A GREAT BUY FOR ALL YOU COLD WEATHER PLATFORM Players. 24.99-,free shipping in USA. 
YOUR CHOICE OF COLORS,only 24.99 EACH SAVE AT 24.99 each you choice of COLORS–black or baby blue."Please choose Baby Blue or Black at special instructions box at checkout both colors in stock."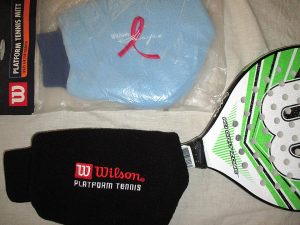 let me know color in special instructions at checkout.
HARD TO FIND THIS PRODUCT-
-SPECIAL PURCHASE AT PADDLES4LESS.
Free shipping . your choice ofon color..Black or Baby Blue color your choice.

in stock and Available. Both colors.