With the Explosion of Pickleball the last few years alot of confusion about what's-what with these competing paddle sports vying for players time and energy.
THESE ARE EXCITING TIMES FOR PADDLE SPORTS AND LOTS OF FUN IF YOUR PLAYING 1 OR MORE OF WHAT I WILL BREIFLY EXPLAIN REGARDING THESE SPORTS PADDLE EQUIPMENT.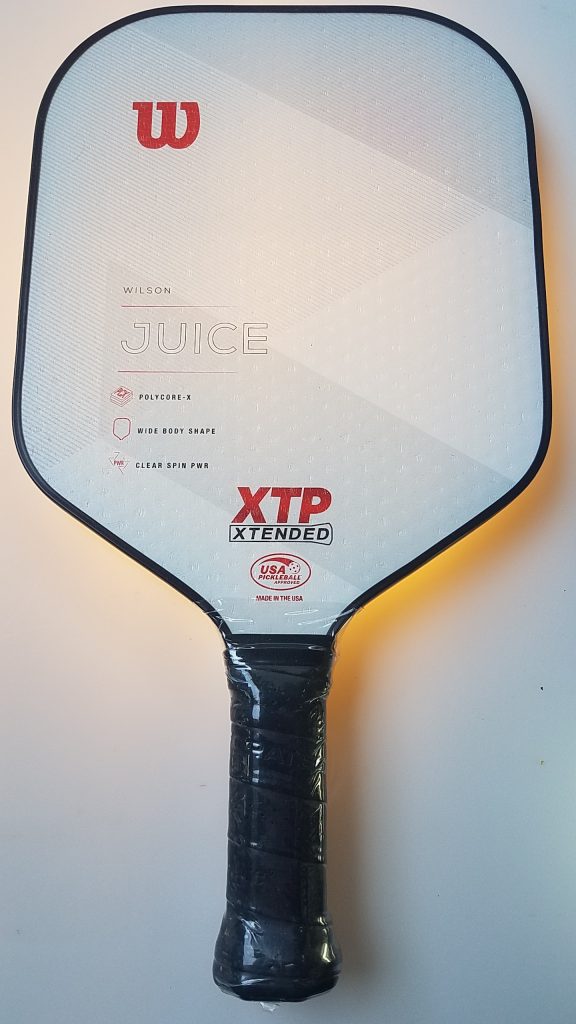 Most of us have seen what's happened with Pickleball the last decade Pickleball is kinda like giant Table Tennis-Ping Pong with a court very similar to the Size of a PADDLE TENNIS or Pop Tennis court ,1/4 the size of a regular tennis court,but Pickleball is played with a Plastic Material ball and a paddle with practically no texture on the face and requires skill of a bit more softer finesse dink play than other paddle sports but hard ground are needed also.
Now another Paddle Sport that has been around much longer but not as widely know is Paddle Tennis or now also called Pop Tennis, similar to Pickleball but played with a regular felt Tennis ball-,That has been deflated or DE-pressurized and heavier more powerful Paddles. These newer thicker Style Paddles can make a loud Popping noise and the ball can move at a faster pace-.And Hard fast in your face net play in doubles is very intense and expected,singles is hard heavy ground strokes with more running involved. POP TENNIS IS ANOTHER NAME FOR PADDLE TENNIS WITH A SLIGHT VARIATION OF SOME RULES.And Paddles can be thicker or thinner depending on your style of play.The Hybrid 29mm and 33mm Paddles are very popular in Pop and paddle Tennis.
Another Paddle sport thats Gaining traction in the USA is a Game called "Padel"this is big in Europe and now Globally also know as Spannish Padel. The sport of Padel has elements of Tennis,Racquetball and other elements not found in any other paddle sports,like the surface of the Padel court is actually artificial turf with the high 4 corners of the court with clear Plexiglas for ball rebound like in Racquetball,and courts are being built more and more in the USA and is a fun fast sport played with a Live Tennis ball and thicker 38mm thick foam core Paddles that are LIMITED TO A MAXIMUM LENGTH OF 18 INCHES-called Padel Paddles,many Padel style Paddles are also found used in Paddle Tennis and Pop Tennis-BUT THE ALLOWED LENGHT IN PADDLE AND POP TENNIS IS 18.5 INCHES-some slight variations push the legal equipment requirements but in local club play most times is overlooked,but not necessarily in tournament Padel play,so do not try playing game of Padel with a 18.5 inch Paddle/Pop Tennis lenght paddle,and the opposite is true for Pop/Paddle Tennis equipment also because a player may use a Padel style or any style Paddle that has an overall lenght of 18.5 inches."We currently have the Wilson Slash Lite 2.0 in two different versions, we sell it at factory 18 inch Padel length AND we also sell it in a modified 18.5 version, the additional half inch handle is achieved by us installing the XTP extended butt cap..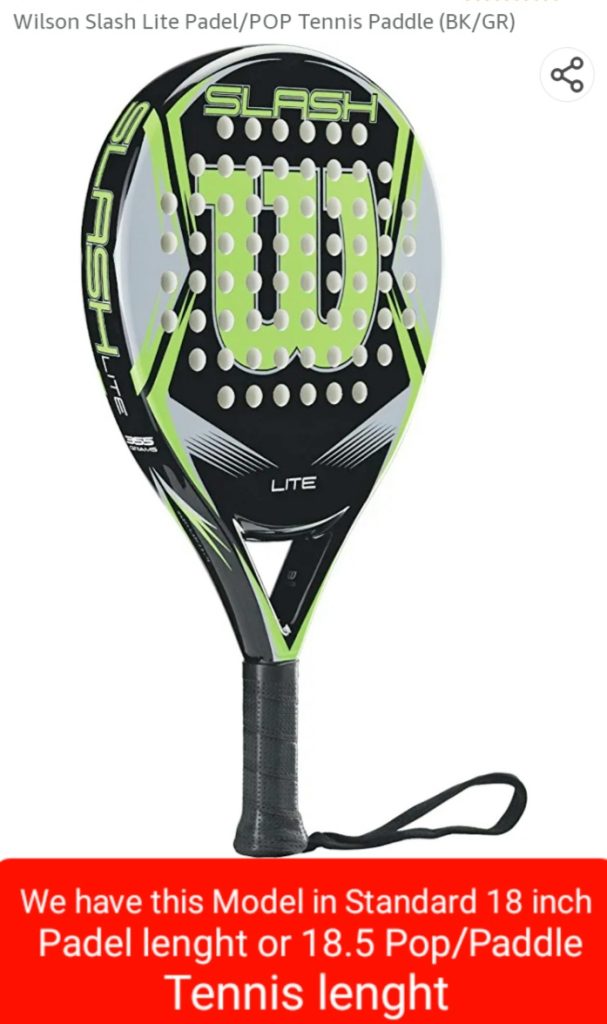 Another very popular Midwest and East Coast Paddle sport is called Platform Tennis, Platform Tennis is mostly played during colder winter months but also can be played year round. The court is similar size to Paddle Tennis Pop Tennis court but is has a steel wire mesh around the whole entire playing surface and the foam filled very lively ball can be played off the walls of steel wire.The Paddles are thinner and less powerful and have lots of texture on the face to WORK and spin the ball.These thinner gritty paddles are used by some old school Paddle Tennis players still ,these Paddles are also 18 inches in length.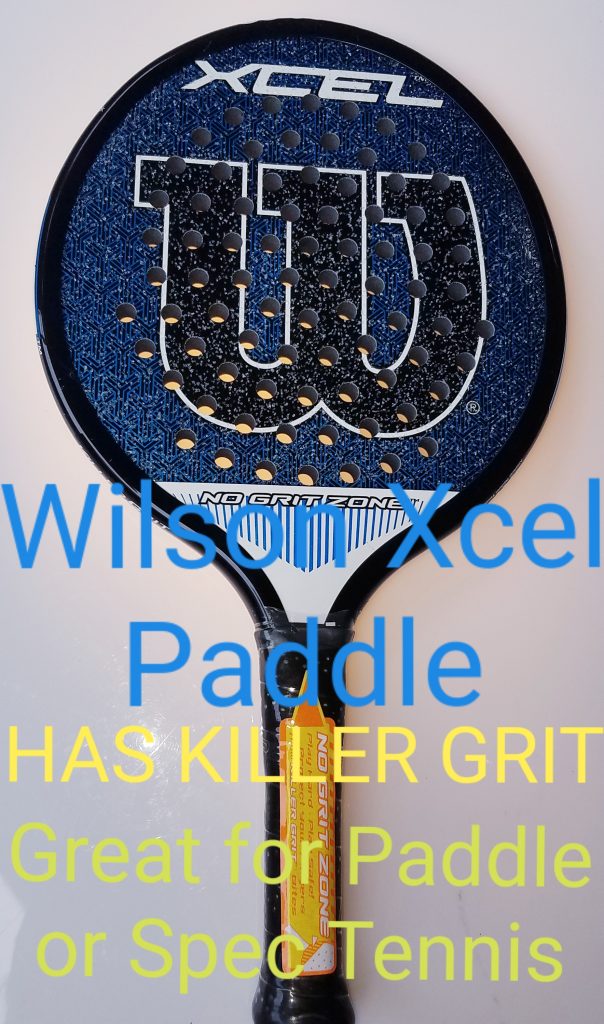 Another New Paddle sport is called Spec Tennis and it is basically Paddle Tennis on a Pickleball court,,it is played with a softer depresurized Tennis ball with the Platform Tennis style paddles.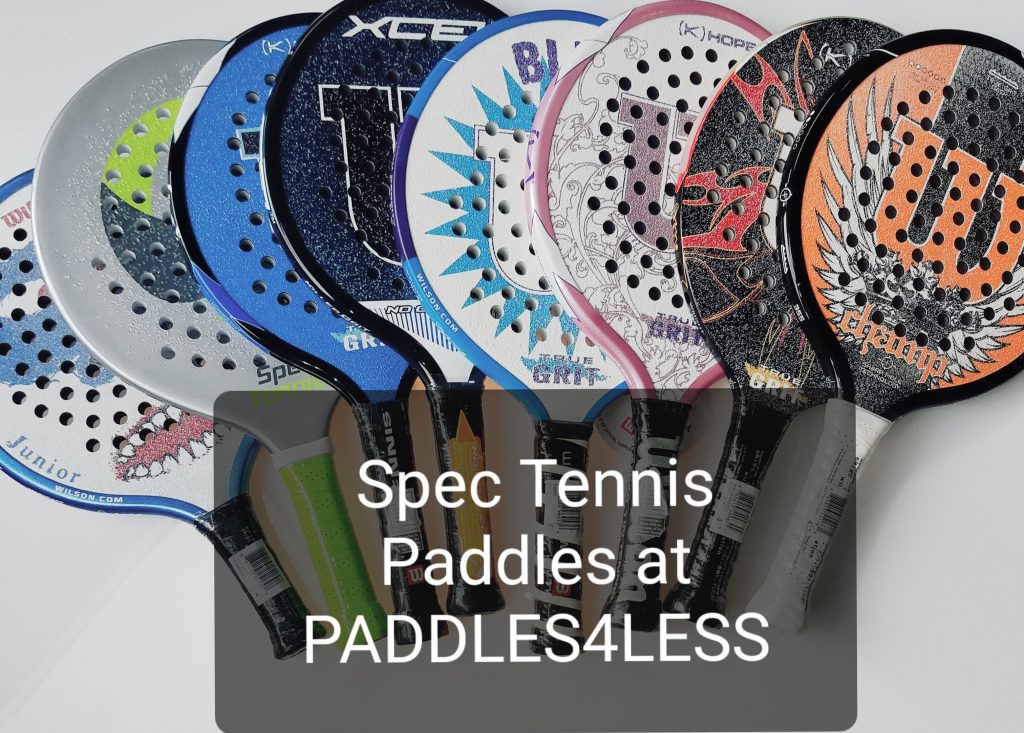 WE HERE AT PADDLES4LESS STOCK ALL THESE STYLE PADDLES AND IF YOU NEED MORE INFORMATION GIVE US A CALL..8186253634..THX..JOHN