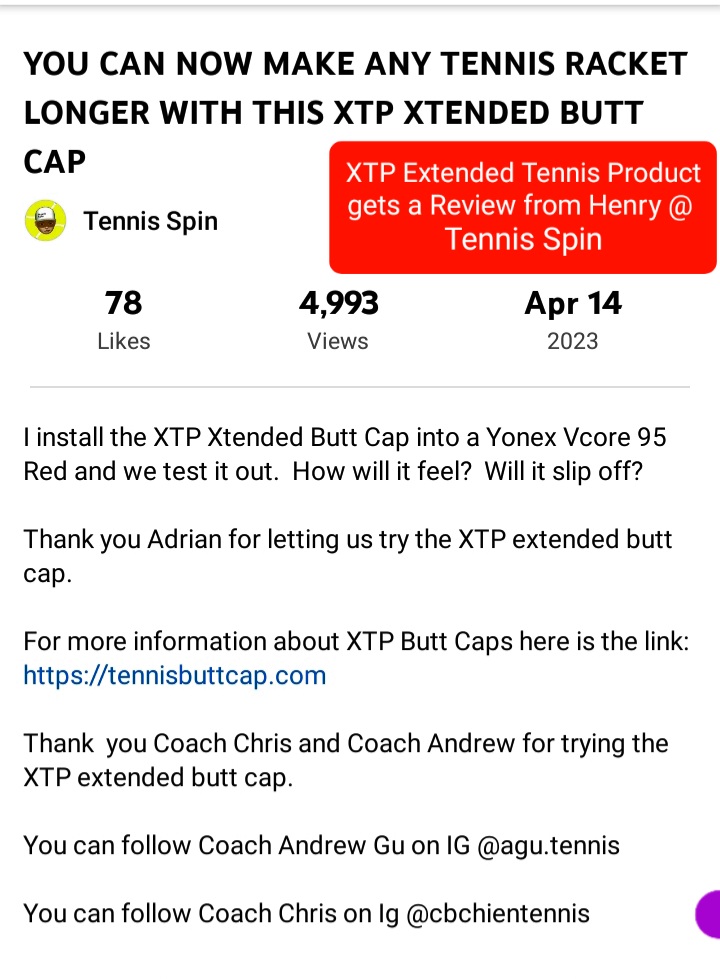 The XTP Xtended Tennis Product butt cap gets another product review,and watch Henry installing the XTP.
although he applies a strong glue apoxy and used a heat gun for the HeatFit method,we also suggest Restapling if you can .
Then the two Tennis coaches try the extended Frame,a Yonex in this case,and both coaches like the extended version.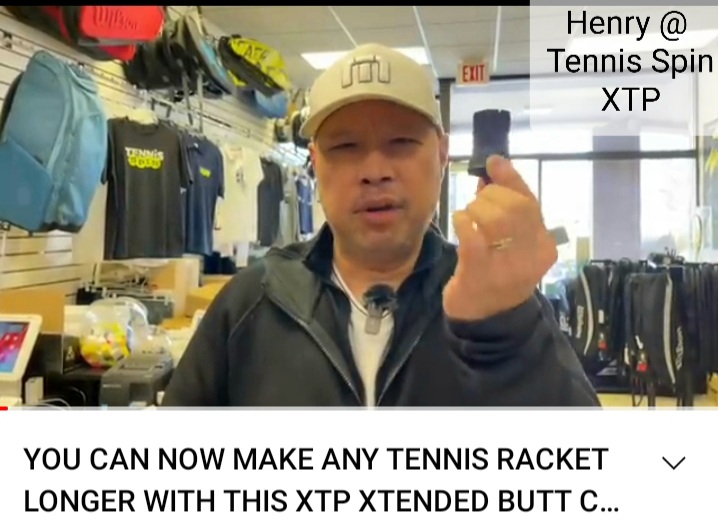 We are seeing more and more users both Tennis,Pickleball,Paddle Tennis Pop Tennis and Padel.
A very easy way for many do it yourself customization from any one wanting to add a bit of extra length to rackets or paddles.thanks john of XTP sports.