Pickleball keeps on keepin on,,we continue to see so very much growth in this reletivly new sport,,it seems everytime you turn around you see new courts and meet new players.
It was only 2 years ago when i first really started playing pickleball that whenever I would go to Santa Barbara they had just installed 4 temporary courts at the Satnta Barbara Municiple Tennis facility,,Now they have 8 permanent courts..
I also want to let you locals in the San Fernando Valley know about MaryAnn Colandro who also is now teaching pickleball in Sherman Oaks at a private court and does group lesson at very affordable cost she has a website www.pickleballclasses.com,she can also set you up with XTP paddles and Very inexpensive starter nets so you can play at home-in your back yard,in your driveway,on your patio,at local park,a link to her site is listed below.
Also George Aballi at ConnectiontoCruises.com is putting together a pickleball cruise leaving out of Long Beach and will go to Santa Barbara then to Ensenada Mexico that will feature pickleball stops.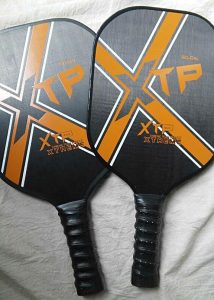 Www.pickleballclasses.com