Description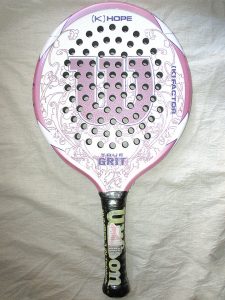 Wilson K Hope Platfrom Paddle. A special design from wilson with the BREAST CANCER research foundation.a donation made with every paddle to find a cure,grip is 4 1/4 only.low density, True Grit texture, ,sharp hole technology weight 355g,Adult Paddle.
Also add this Wilson Perfect Paddle Bag for only 29.99 with K Hope purchase.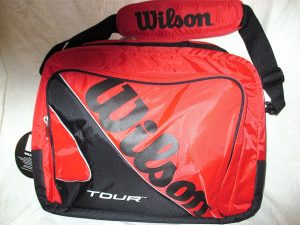 And for only additional 29.99 get the perfect Wilson paddle bag shown,.
This K HOPE model is VERY similar to the BLX HOPE at much higher price, alot less $$$,so save big with the KHOPE paddle here. free s/h Great Women's Paddle at a Great Price !.89.99 free shipping in USA.