Well we just keep getting more positive feedback on the Extended or Extender or Xtended Butt cap product for tennis racquets or pickleball, paddle tennis, pop tennis even squash and badminton racquets.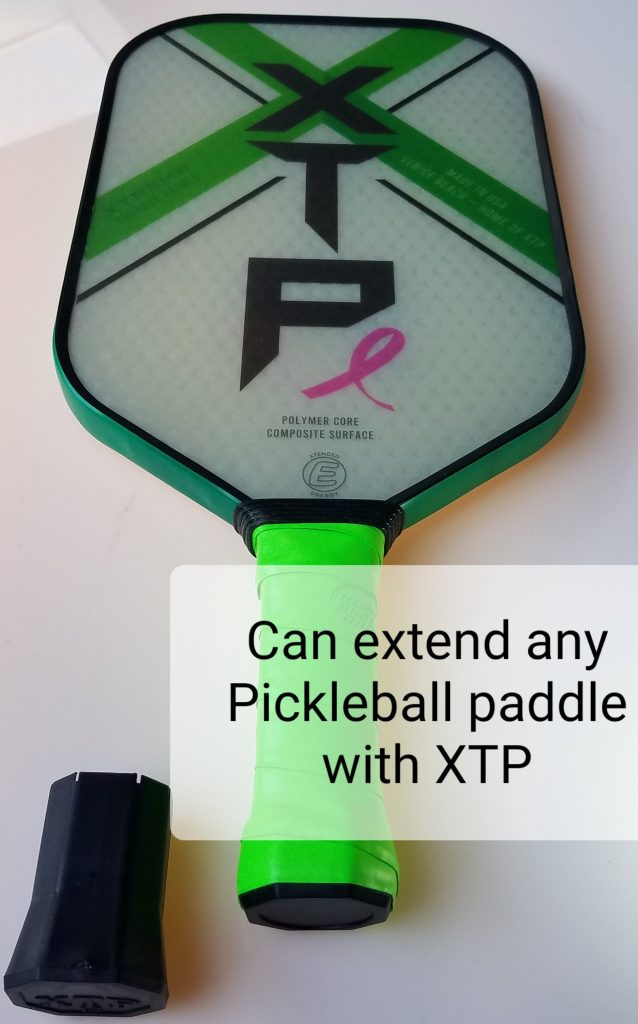 The Patented XTP Xtended Tennis Product can do it all ,with only removing the factory butt cap from the handle anyone with some customization skills can now add 1/2 inch or slightly more,,Some users tell me they are getting a full inch by using a small spacer on the bottom and the Using a pneumatic stapler to get the secure fit needed.
Keep in mind the factory XTP cap is designed for Half Inch but some users are getting more,and we find most users are only wanting half inch extension.
We will soon be launching a short 35 second animated video to players looking for a product like XTP, and we grabbed a screen shot of it here.
We also are looking to partner with a large Racquet manufacturer to put our new Patented XTP TAPER SYSTEM into production,we see great value in having a exclusive Tennis racquet line that will come with multiple length XTP butt caps so the player can switch these as they want to lengthen a racquet say anywhere between 1/8 up to say 2 full inches.
Yes there are some real racket tinkeres or tweakers out there wanting up to 2 full inches and the Patented Taper SYSTEM could offer this once in production.
We think all tennis shops should be stocking this product so they can easily stretch a customers racquet at the same time restringing the racquet.