Description
Wilson CLASSIC DESIGN K Pro Staff platform tennis paddle original sale price was 159.99 NOW 109.99 get the thin beam smart density k pro staff,.
The K Pro Staff Paddle has it all.WOW!! grip is L4.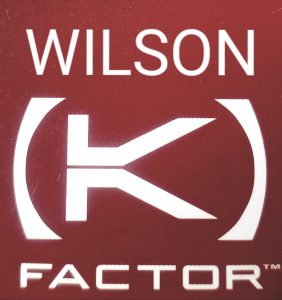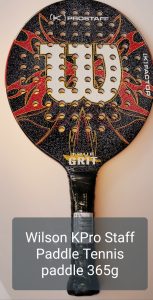 Platform Tennis,Paddle Tennis, ..or Spec Tennis.
LOTS OF CONTROL WITH THIS K PRO STAFF PADDLE.wt. 365 g., Smart Density Foam, True Grit texture,grip size is 4.5 grip only L4, Kfactor construction technology, Ultimate control players paddle, Platform or Paddle tennis player..
THIS PADDLE WILL ALSO WORK FOR SPEC TENNIS.
We can't say enough about the Wilson K Pro Staff paddle, a very special purchase brings this exclusive paddle at under 100.00 with True Grit texture 365 grams of Smart Density EVA foam core for soft and power player shots,Sharp Hole technology, Karophite Black is Nano particle based material construction make for stable hits all around.